info@southgaterollerrink.com

206.707.6949

9646 17th Avenue SW

Seattle, WA 98106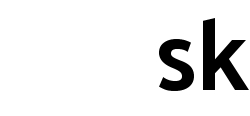 Due to Covid 19 we are currently offering limited public skating sessions at 25% capacity. See our 
Schedule
 for hours! 
For further social distancing, we are also offering private skates for up to 5 guests.

Based on the governor's proclamations we will be officially re-opening under the most recent PHASE 2 indoor fitness service guidelines. 

What does this mean?

We are taking reservations for up to 5 guests for one hour private skate sessions. You must reserve your space ahead of time. MASKS ARE REQUIRED- no exceptions. You and your guests will need to sign a waiver to enter the rink. 

What will be different?

The snack bar, bar, and arcade will be closed. We will not have a live DJ, but you can bring in your own music using your own device or log into Spotify. You can bring in your own water in a water bottle. We will not be offering any classes, birthday parties, or hosting special events.

What precautions will we be taking?

The rink will be disinfected and cleaned after every reservation. We will have hand sanitizer throughout the entire facility. The staff will be wearing masks. There will be a plexiglass cough guard between you and the staff members. If you do not have your own skates, as usual, the rental skates will be disinfected before you skate and after every use.

​How do I reserve my time and what is the cost?

Reservations are available any time any day of the week. It costs $50 for up to 5 guests per hour. To reserve your space call or email us at 206-707-6949 or info@southgaterollerrink.com! Thank you for your continued support!